Thai Singha House
3906B Chestnut St, Philadelphia, PA 19104
Order now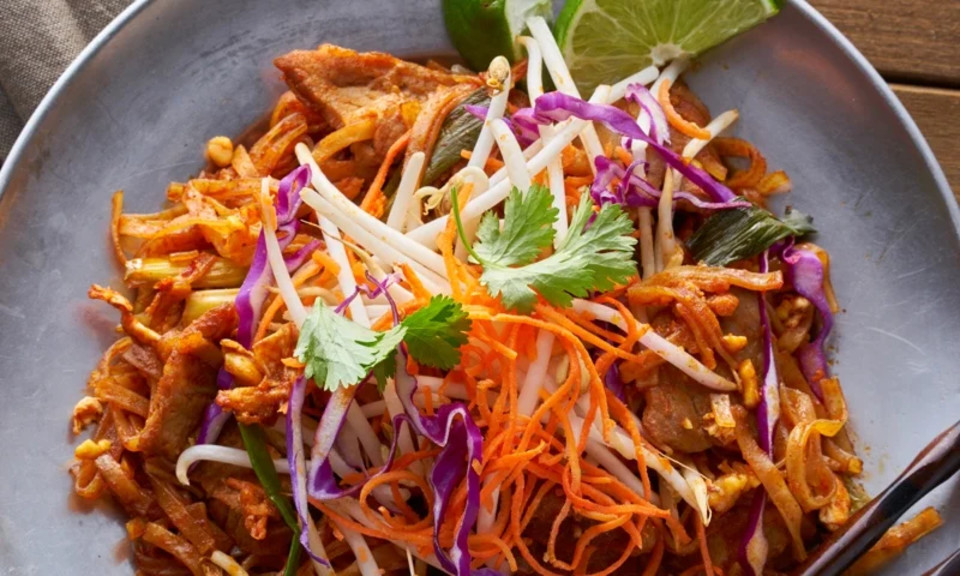 Elizabeth
The food was amazing! I had the red curry with chicken, mango sticky rice, and Thai iced tea. I've been trying to find a delicious Thai place since I moved and this is it! They were early with delivery and my food was delicious. It was the perfect amount of spiciness and the flavors were perfect. As for the sticky rice, my mango was perfectly ripe and the rice was warm and yummy. I will definitely be ordering again and I would suggest them to anyone who enjoys Thai food!
Rayna
This restaurant reminds me of that meme with the cat that's all "OH GOD I NEED DIS" - the food was sooooo incredibly good. Good size shrimp, everything was perfectly cooked and seasoned, great portions (although I wish I had more to take to work for lunch the next day, which was nobody's fault but my own). So pleased with this place.
Lydia
I had asked the restaurant not to ring the doorbell and to just call when they arrived, however I accidentally put in the phone number. When I called them to find out where our food was, I learned the issue, gave them the correct number, and minutes later the food arrived. Not only was the staff helpful, but the food was delicious.
Brian
This was actually some pretty good Thai food considering Philadelphias crappy Thai selection. I was very pleased with the taste of everything. The green curry I got was actually pretty yummy! Our meals arrived hot and fresh. We ate it all up! Dont go by the yelp reviews on Thai Singha. You just gotta try it out.
Melissa
Always timely delivery. Excellent food. I've tried many thai spots in Philly and this is one of my favorites. Very flavorful. The chive dumplings are incredible. I've tried several noodle dishes as well and have never been disappointed by any item I've tried from their menu.
Kayla
We've tried every Thai restaurant in the neighborhood and this is easily the best. You have to get their Thai iced tea!
Amy
Great food fast service as usual
Maggie
My favorite Thai restaurant
Ashley
Excellent Thai Iced Tea!
Melissa
amazing food
so good
About us
Asian, Dinner, Lunch Specials, Thai
Today

Delivery: 11:00 AM - 4:50 PM

Takeout: 11:00 AM - 1:45 PM

Delivery

Monday:

11:00 AM - 4:50 PM

Tuesday:

11:00 AM - 4:50 PM

Wednesday:

11:00 AM - 4:50 PM

Thursday:

11:00 AM - 4:50 PM

Friday:

11:00 AM - 4:50 PM

Saturday:

5:00 PM - 9:45 PM

Takeout

Monday:

11:00 AM - 1:45 PM

Tuesday:

11:00 AM - 1:45 PM

Wednesday:

11:00 AM - 1:45 PM

Thursday:

11:00 AM - 1:45 PM

Saturday:

5:00 PM - 8:40 PM